Institute for Ethics in AI
Oxford leading the way in AI ethics

Philosophers made a major contribution to the development of medical ethics forty years ago, and we are now at a tipping point where a similar ethical intervention is needed to cope with the questions raised by the rise of AI.
The Institute for Ethics in AI will bring together world-leading philosophers and other experts in the humanities with the technical developers and users of AI in academia, business and government. The ethics and governance of AI is an exceptionally vibrant area of research at Oxford and the Institute is an opportunity to take a bold leap forward from this platform.
Every day brings more examples of the ethical challenges posed by AI; from face recognition to voter profiling, brain machine interfaces to weaponised drones, and the ongoing discourse about how AI will impact employment on a global scale. This is urgent and important work that we intend to promote internationally as well as embedding in our own research and teaching here at Oxford.
The current priorities of the Institute:
Promoting "AI ethics" globally as a field comparable to medical ethics
Embedding AI ethics in research and teaching at Oxford
Developing our seminar series bringing together leaders in technology companies, governments and academia to discuss ethical issues in AI
Designing a dedicated space for the Institute within the Schwarzman Centre for the Humanities
A global search for an Institute Director and top academics
Appointing an Advisory Council of world-leading AI experts to guide the future of the Institute
Launching an International Prize for AI Ethics, and Global Visiting Fellowships
Sharing ideas and research through a wide range of public engagement activities, supported by the Humanities Cultural Programme
Over the next year we will begin recruiting for posts and seeking partners and collaborators.
Launch of the Institute
The Institute launched on 16th February 2021 with a virtual panel discussion introduced by the Vice-Chancellor, Professor Louise Richardson, and chaired by the Institute's Director, Professor John Tasioulas.
More than 1,300 people watched the event online and the panelists were Professor Joshua Cohen (Apple University), Professor Hélène Landemore (Yale University) and Professor Sir Nigel Shadbolt.
The University's website ran an article on the Institute on its homepage to mark the day of the launch, marking its achievements so far and its ambitious plans for the future. You can read it here.
A new, dedicated website and logo for the Institute was also unveiled on the day of the launch. The website will be developed with more pages and activity in the coming months.
The Ethics in AI seminars and events
The Institute runs a regular series of events which are all open to the public. Past and future events can be found here, along with links to watch (or re-watch) the live stream on Youtube.
Many of these events are part of the Ethics in AI Seminar series, which brings together experts from a wide range of academic disciplines at Oxford to discuss the ethical challenges posed by AI. The seminars are convened by Peter Millican, the Institute's Head of Education and Outreach and Professor of Philosophy at Oxford.
The series is ongoing with regular virtual events, but you can also listen back to individual podcasts of the first three Ethics in AI Seminars which were able to take place in person in late 2019 and early 2020. More than 350 students and academics attended from more than 30 academic departments.
Here are the topics so far, with links to each talk:
Seminar 1, November 11th 2019
1. Background and Aims of the Institute for Ethics in AI (Sir Nigel Shadbolt, Principal of Jesus College, Department of Computer Science)
2. The place of Ethics in AI - Tom Douglas and Carissa Véliz, Uehiro Centre, Faculty of Philosophy
3. AI Ethics and legal regulation - Vicki Nash, Sandra Wachter and Brent Mittelstadt, Oxford Internet Institute
4. Ethics of AI in healthcare - Gil McVean, Big Data Institute, and Jess Morley, Oxford Internet Institute
Seminar 2, January 27th 2020
1. AI Governance and Ethics - Allan Dafoe and Carina Prunkl, Future of Humanity Institute, Faculty of Philosophy
2. AI, Industry and Employment - Carl Benedikt Frey, Oxford Martin School, and Gina Neff, Oxford Internet Institute
3. AI, News Bias, and Propaganda - Vidya Narayanan, Oxford Internet Institute and Rasmus Kleis Nielsen, Politics and Reuters Institute for the Study of Journalism
Seminar 3, February 10th 2020
1. AI in Healthcare - Mike Parker, Wellcome Centre for Ethics and Humanities, Claire Bloomfield, National Consortium of Intelligent Medical Imaging, and Angeliki Kerasidou, Ethox Centre
2. AI in Business and Finance - Nir Vulkan and Alan Morrison, Saïd Business School
3. Values and AI: Views from Public Policy - Jo Wolff and Vafa Ghazavi, Blavatnik School of Government
Future seminars are planned each academic term and will initially be held online due to Coronavirus mitigation measures. Topics will include AI in Public Health and Epidemic Control; AI, Propaganda and Elections; AI and the Problem of Bias; AI and the Future of Work. For more information, or to request to attend, email us.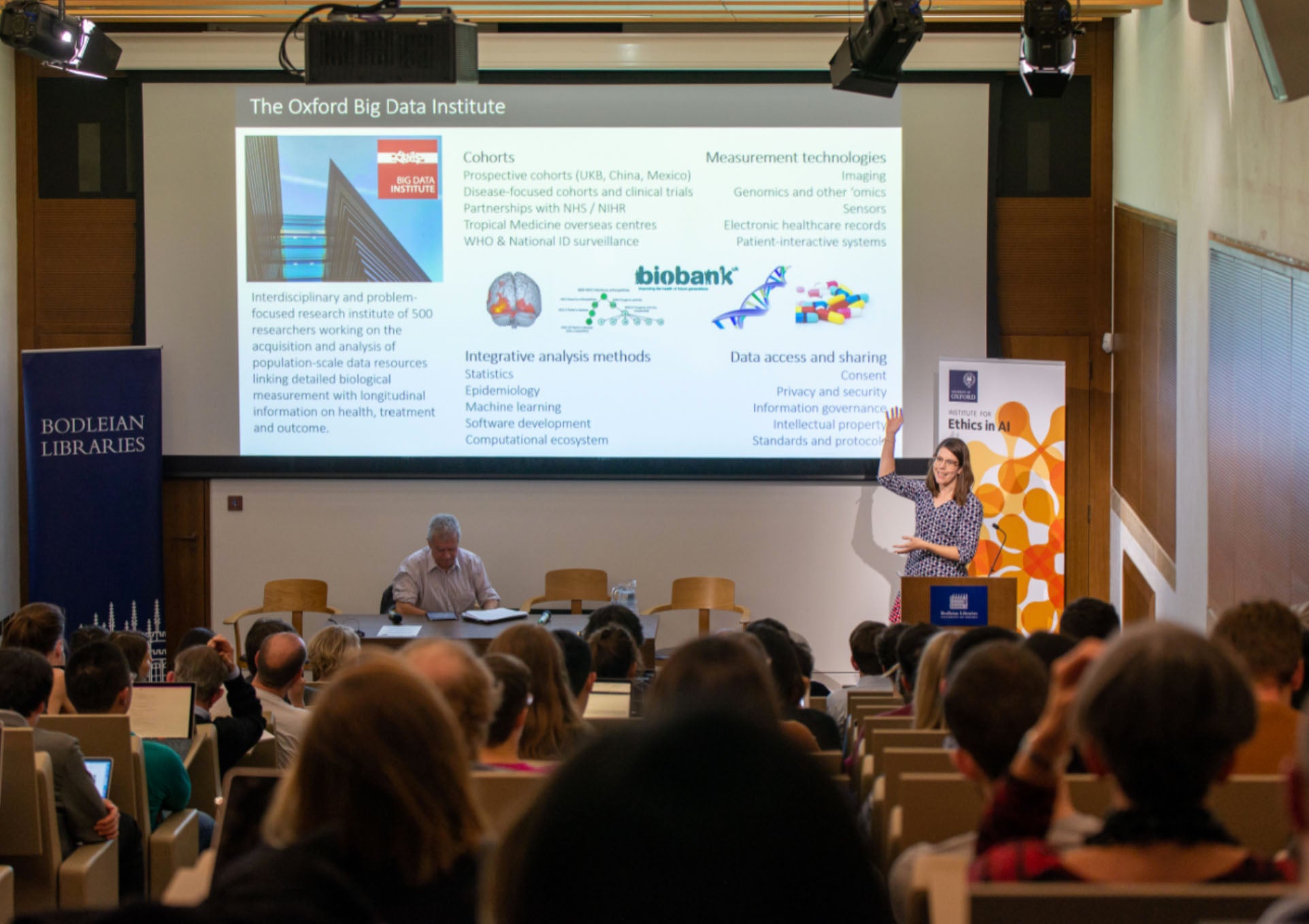 Governance
The Institute is guided by a Steering Group of leading experts at Oxford University, chaired by Professor Sir Nigel Shadbolt. Its members are:
Professor Chris Timpson, Head of the Faculty of Philosophy
Professor Mike Wooldridge, Head of the Department of Computer Science
Professor Phil Howard, Director of the Oxford Internet Institute
Professor Daniel Grimley, Associate Head of the Humanities Division
Professor Alison Noble, Technikos Professor of Biomedical Engineering
Professor Michael Parker, Director of the Wellcome Centre for Ethics and Humanities, and the Ethos Centre
The Institute will also receive advice from an Advisory Council of leading international experts, which will be announced in due course.
The academic team
In September 2020, we announced the appointment of an outstanding team of philosophers, following a global search (which was covered in the New Statesman). We announced further appointments in February 2021. At present, our team is:
A Director, Professor John Tasioulas.
A Head of Technical AI Engagement, Professor Vince Conitzer.
A Head of Education and Outreach, Professor Peter Millican.
An Associate Professor in Philosophy, Dr Carissa Véliz.
An Associate Professor in Philosophy, Dr Milo Phillips-Brown.
A Postdoctoral Research Fellow, Dr Carina Prunkl.
A Postdoctoral Research Fellow, Dr Ted Lechterman.
Two doctoral students, Bryce Goodman and Dominik Ehrenfels.
Recruitment is underway for further academic posts.
Research
The Institute's academic team is carrying out research into a broad range of topics related to AI ethics. The main research themes are:
AI and Democracy
AI and Governance
AI and Human Rights
AI and Human Well-Being
AI and the Environment
AI and Society
Recent publications include:
An article by Dr Carissa Véliz in AI and Society.
An article co-authored by Dr Carina Prunkl in Nature Machine Intelligence.
A book by Dr Carissa Véliz, Privacy is Power, which was named one of The Economist's 'Books of the Year' for 2020.
Global Visiting Fellowships and an International Prize
A core aim of the Institute is to raise the profile of - and urgent need for - AI ethics. To this end, we will establish Global Visiting Fellowships and an International Prize. More information to follow.
Collaborations
The Institute is already forging collaborations with government and policy officials, academics around the world, and industry leaders. We are seeking other partnerships and encourage anyone interested to contact us. You can also follow us on Twitter at @EthicsinAI.
Ethics in AI and Covid-19
Academics involved with the Institute are shaping the conversations around governmental responses to the pandemic. On 10 June Professor Michael Parker, a member of the Institute's Steering Group, has advised the UK's National Health Service on the ethics underpinning the development of its mobile contact tracing app. In a recent online discussion, he explained the ethical considerations needed to foster well-founded public trust and confidence when deploying an app-based approach to tracing people who have had Covid-19.
AI at Oxford
The Institute will bring together academics from across Oxford, where there is wide expertise in all areas of AI and ethics. Some of Oxford's AI research can be found here.
Many of these experts featured in the University's Futuremakers podcast series. In ten episodes, dozens of Oxford academics explored questions like: Are algorithms biased? Is AI good for our health? What will AI mean for the future of humanity?
The Institute itself is part of the Faculty of Philosophy, and you can find out more about past and upcoming events on the Philosophy website.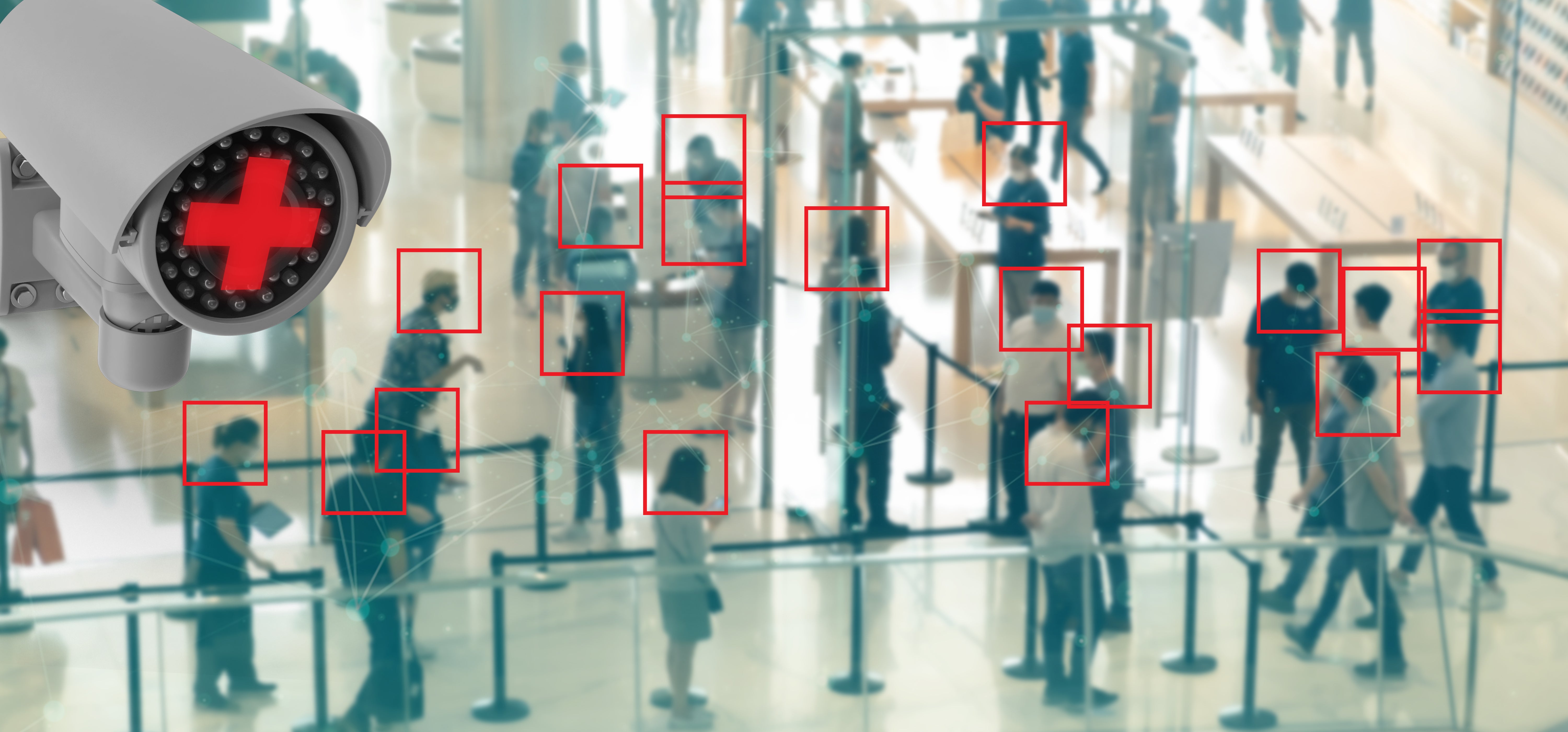 Oxford has a wealth of researchers in relevant fields, scattered through numerous University departments – including Philosophy, Computer Science, Engineering, Social Science, and Medicine – and also a wide range of specialist "centres" and "institutes". But hitherto, this rich number and variety of researchers has lacked any integrating focus, with those in one part of the University sometimes unaware of those elsewhere, even while working in closely cognate areas. It is against this background that Oxford is creating an Institute for Ethics in AI, to open up a broad conversation between relevant researchers and students across the entire University, and thus to generate a coherent powerhouse of AI Ethics which will be more than the sum of its (already impressive) parts.

Professor Peter Millican