Building plans
A new Centre for Oxford
Presenting our initial plans to build a new Centre for the Humanities which is open to the public.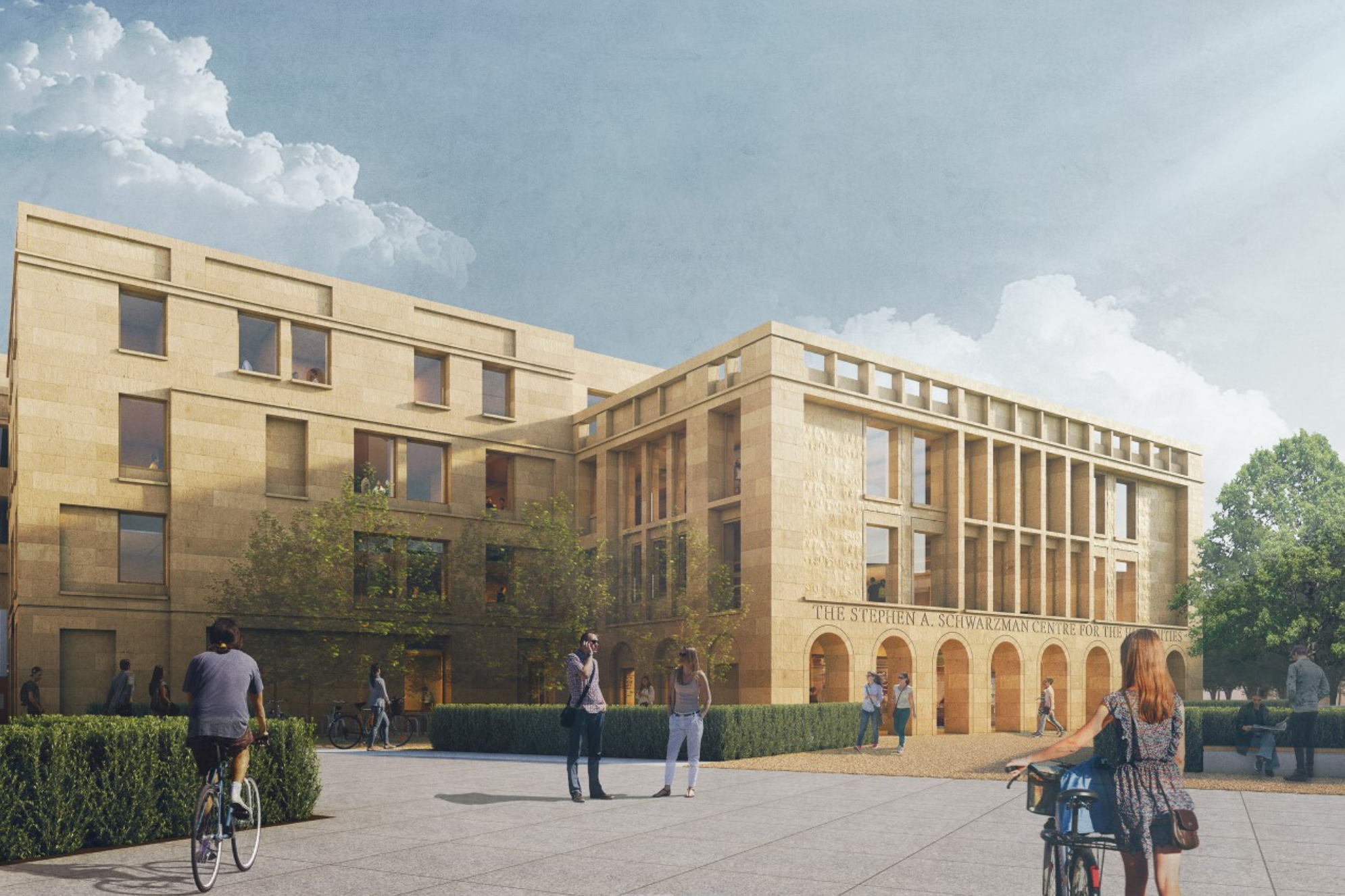 Creating a world-class Centre for the Humanities
Our proposal for the Stephen A. Schwarzman Centre for the Humanities, located in the centre of the Radcliffe Observatory Quarter in Oxford, will be presented to Oxford City Council as a planning submission in autumn 2021. We are committed to making this a building that is open to and benefits the wider public in Oxford and beyond, and environmental sustainability is a key consideration of its design.
We held an initial public consultation which ran from 18 November to 9 December 2020. A second public consultation ran from 17 June to 8 July 2021. At the latter consultation, we presented the proposed design of the building - by Hopkins Architects - for the first time. After considering feedback, we submitted a planning application to Oxford City Council which was published on their website on 16 November 2021. The City Council is expected to consider the application in spring 2022 and, if all goes well, we would aim to complete construction in 2025.
A recurring theme in the discussions around the public consultation was how the Centre would benefit the city of Oxford. The planning application outlines many benefits, including:
Major new performances venues, including a 500-seat concert hall, a 250-seat theatre and a 100-seat Black Box lab for experimental performance. Local cultural organisations will be invited to perform in these spaces through existing and new partnerships with Oxford researchers.
Exhibitions, lectures and performances which bring Oxford's research to wide audiences.
A schools and public engagement centre to bring schoolchildren in Oxfordshire into contact with Humanities research and researchers.
New access routes and landscaping which opens up and connects the Radcliffe Observatory Quarter and the surrounding area.
A café and other meeting spaces which are open to the public and accessible without having to pass through a security barrier.
Environmental sustainability was another theme raised in the responses to the consultation. The Centre will be a highly energy efficient building designed according to Passivhaus principles, and will contribute to Oxford University's aim to halve its carbon emissions by 2030 and towards achieving its ambition of net zero carbon emissions and net biodiversity gain by 2035. Features will include:
Very high levels of insulation to reduce the heat needed in the building.
More biodiversity on the site than existed before, with planting that appeals to wildlife and options for bird boxes.
New planting, landscaping and green spaces.
Cycle parking and encouragement for visitors to take public transport, with no new parking spaces other than for disabled users.
Solar power generation on the roof.
This will be an all-electric building, with heat pumps rather than boilers.
If you would like to contact us about this, please email communications@humanities.ox.ac.uk.