About the Schwarzman Centre
A new home for Oxford humanities

For nearly 1,000 years, the study of the Humanities at Oxford has been core to western civilisation and scholarship. We need to ensure that its insights and principles can be adapted to today's dynamic world. Oxford's longstanding global leadership in the Humanities uniquely positions it to achieve this important objective.

Stephen A. Schwarzman
Image: Students from the Oxford BAME Drama Society performing Medea in 2018 at the Keble O'Reilly. Credit: Khameleon Productions.
The Stephen A. Schwarzman Centre for the Humanities is made possible by two generous donations totalling £175 million from Mr Schwarzman, philanthropist and chairman, CEO, and co-founder of Blackstone, the world's largest alternative investment firm. It sits at the heart of a transformational investment in the way Oxford teaches, researches, and shares the humanities with the world.
The Schwarzman Centre will serve as a dynamic hub dedicated to the humanities – those fields which inform our understanding and appreciation of the human experience. For the first time in the University's history, Oxford's programmes in English; history; linguistics, philology and phonetics; medieval and modern languages; music, philosophy; and theology and religion will be housed together in a space designed to encourage experiential learning and bold experimentation through cross-disciplinary and collaborative study.
The Schwarzman Centre will also be home to Oxford's new Institute for Ethics in AI which will build upon the University's world-class capabilities in the humanities to lead the study of the ethical implications of artificial intelligence and other new computing technologies.
The building will include performing arts and exhibition venues designed to engage the Oxford community and the public at large, and bring new audiences to campus. Modern amenities and digital capabilities will allow Oxford to share the full breadth of its unparalleled collections and research in the humanities.
Investment in humanities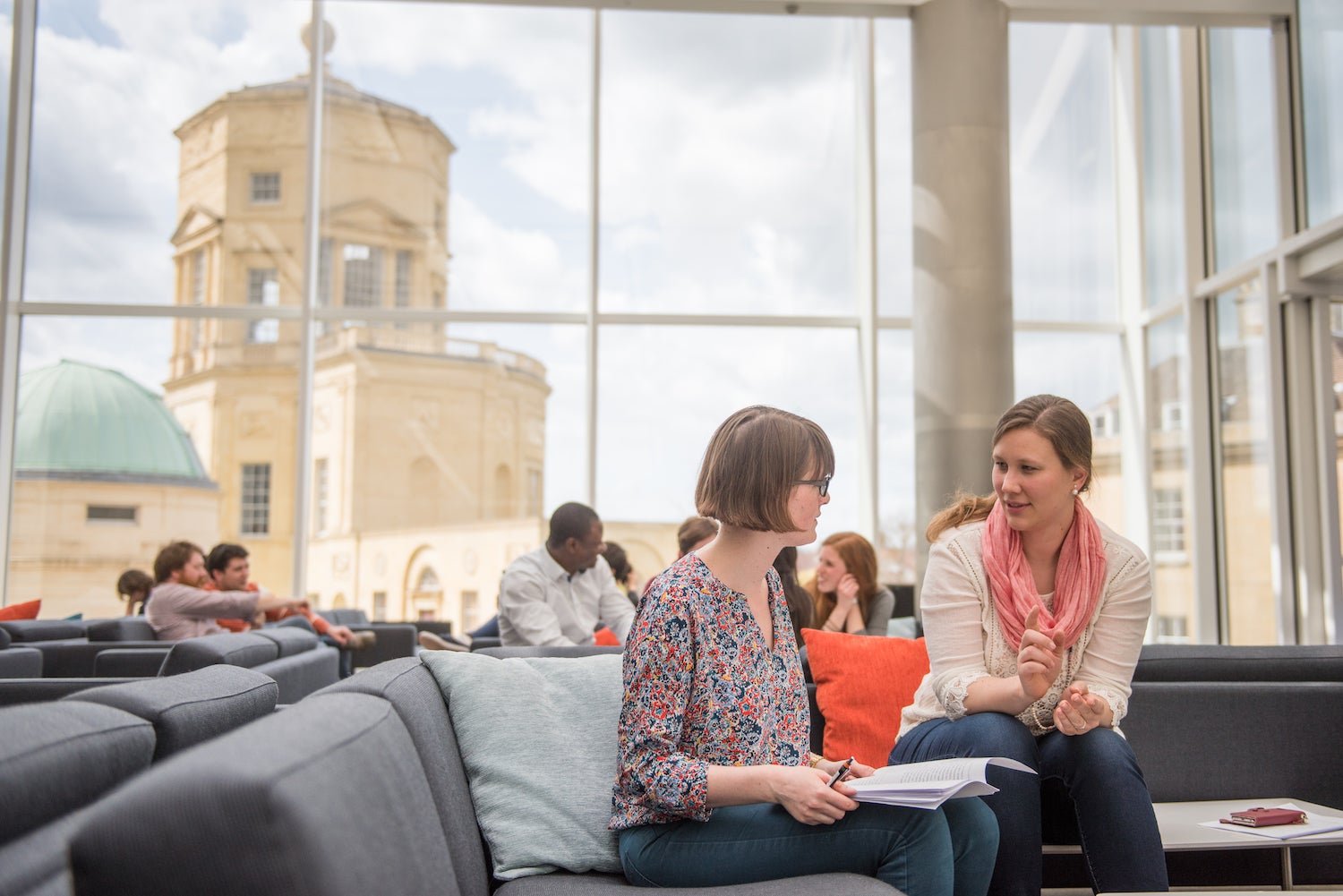 Oxford has led the world in the study of humanities and ethics for nearly 1,000 years and today offers an unrivalled depth and range of expertise across disciplines. Oxford's Humanities division draws students, researchers, and faculty from around the globe, with 25% of all Oxford students pursuing studies in the humanities.
The Schwarzman Centre will co-locate the humanities faculties and libraries in a newly constructed building at the heart of the historic Radcliffe Observatory Quarter. The state-of-the-art facility will make the Schwarzman Centre a powerful locus for deep, interdisciplinary research and significantly improve the quality and types of space used for day-to-day teaching, enhancing the experience of students and the academics who teach them. The gift will also launch a fundraising campaign in which the University will seek to raise further donations for the building and the programmes.
This investment will allow Oxford to grow its academic posts and scholarships, helping to attract the next generation of students to the humanities, including those from under-represented backgrounds.

Nine faculties and institutes
Seven libraries and collections
English
History
Linguistics, Philology & Phonetics
Medieval and Modern Languages
Music
Philosophy
Theology & Religion
Institute for Ethics in AI
Oxford Internet Institute
English
Film
History of Medicine
Music
Philosophy
Theology & Religion
Bate Collection of Musical Instruments

Community spaces and cultural programming
Beyond academia, the Schwarzman Centre will offer a range of new public spaces and amenities allowing individuals to engage more deeply with Oxford's collections and groundbreaking research. Schools and other groups across the UK, as well as global audiences, will have access to a wide variety of learning and cultural experiences, amplifying the social impact of Oxford humanities.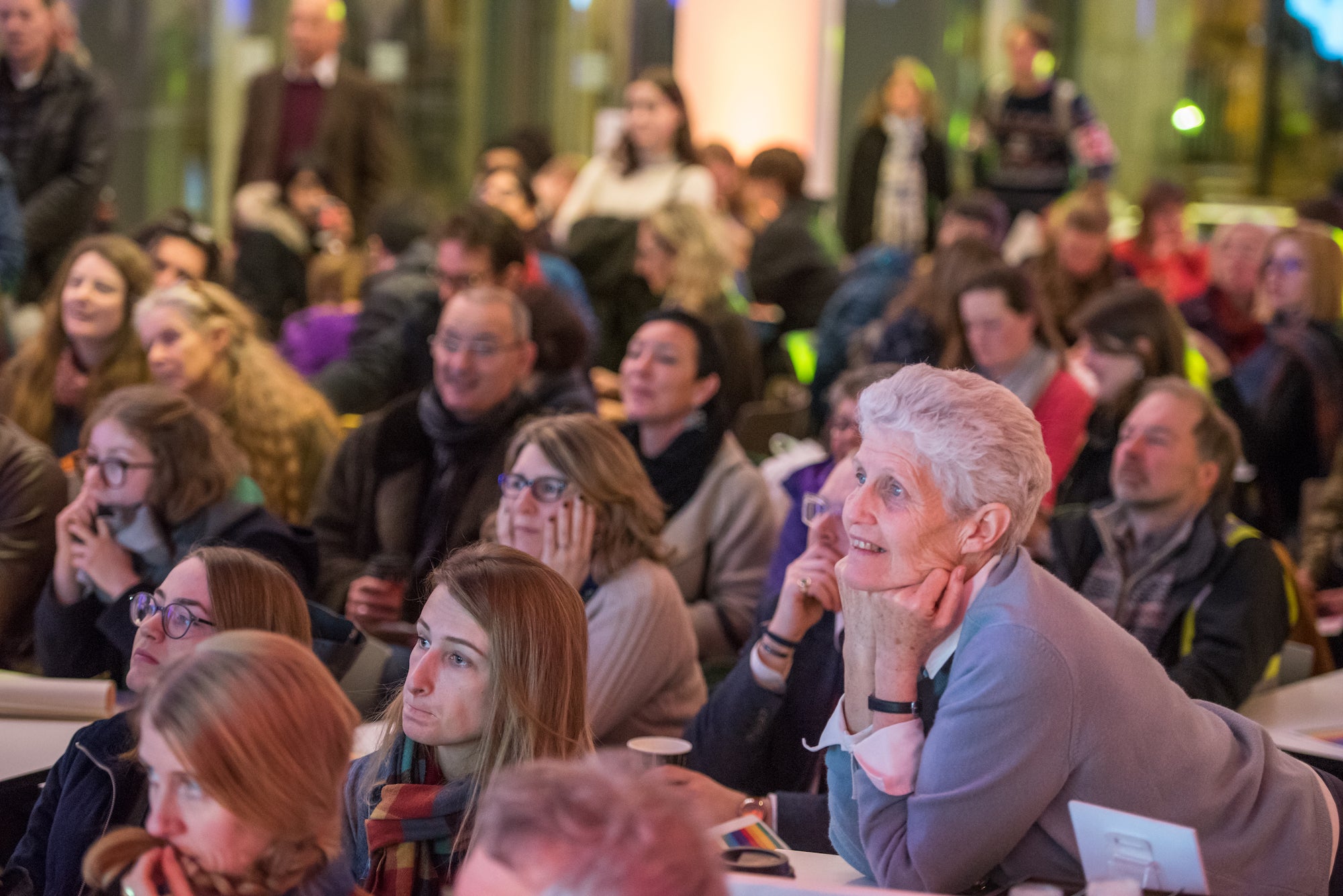 New facilities will include a 500-seat concert hall and a 250-seat auditorium, as well as flexible performance and exhibition spaces for music, dance, and art. These venues will feature programming from Oxford students and faculty, local community-based organisations, and leading international artists. They also will provide much-needed space for the public to gather at Oxford for festivals and other cultural celebrations.
New broadcasting and sound studios in the Schwarzman Centre will allow Oxford to share its insights with global audiences and better lend its voice to the most pressing conversations of the day.
Spaces available
Concert hall (500 seats)
Flexible lecture and drama theatre (250 seats)
Film Screening and Lecture Theatre (87 seats)
Black box experimental performance space
Multimedia digital TV broadcasting and sound studio
Exhibition hall
Schools and Public Engagement Centre
Great Hall
Virtual global classroom
Rehearsal rooms and studio spaces
Solving 21st-century challenges
At a time when significant investments are being made in scientific and technological research and development, this gift recognises the essential role of the humanities in helping society confront and answer fundamental questions of the 21st century.
One of the most urgent of these questions relates to the impact of artificial intelligence, which will challenge the very nature of what it means to be human and transform most aspects of our lives. From our health and wellbeing to the future of work and manufacturing, AI will redefine the way we live, work and interact.
Just as the humanities helped guide the debate on medical ethics 30 years ago, so they will be even more essential in providing an ethical framework for developing machine intelligence, for responding to the increasing automation of work, and for considering how and if machines develop skills such as reasoning and creativity. The planned Institute for Ethics in AI, which would be housed within the Faculty of Philosophy, allows Oxford to deploy its unique resources and expertise towards these issues.
Building the Schwarzman Centre
Hopkins Architects were appointed to design the Centre in January 2020. Their previous designs include Harvard University's Smith Campus Centre, Yale University's Kroon Hall, Princeton University's Frick Chemistry Laboratory, Glyndebourne Opera House and the London 2012 Olympic Velodrome. Hopkins are particularly well-known for designing environmentally efficient buildings, and the Schwarzman Centre will be an extremely efficient building.
At the heart of the building will be a 500-seat auditorium, which will make the Centre a major venue for arts and performance in the region, and indeed the UK. We have appointed Arup as a specialist acoustic consultant, and we are being advised by Michael Kaiser, the former Director of the Kennedy Centre. We are also talking to academics and students in the Music Faculty, as well as student societies like Oxford University Drama Society.
Our building received planning permission from Oxford City Council on 8 March 2022. This followed years of extensive consultation and planning with students, staff, local stakeholders and residents. Laing O'Rourke have been appointed as main contractor during the planned construction, and are very experienced in building on the Radcliffe Observatory Quarter site in a way that minimises any disruption to the local community. The building will open in 2025.